It's a chilly time of year, with temperatures falling and days getting shorter. The frost is beginning to appear, and snow is being mentioned in the forecasts. If you're originally from a colder climate, you might be thinking it's actually not all that bad. It's warmer here than anywhere else in the country after all, right?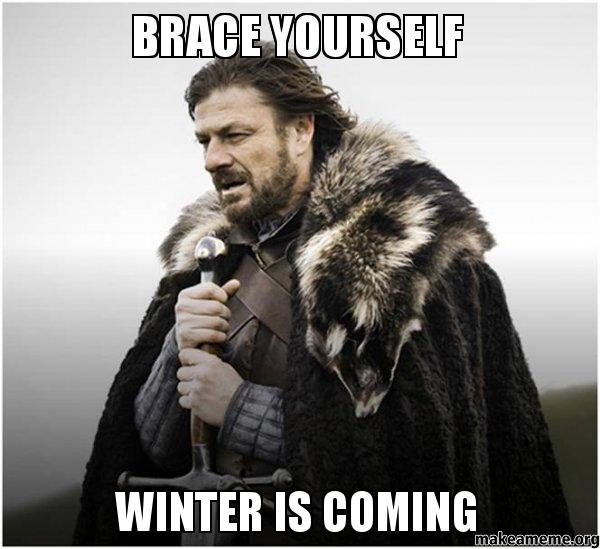 But winter in Vancouver can be challenging for many people here, especially those who didn't grow up around this kind of climate. Often, the sky may be a little too grey, or the rain may be a little too consistent, even for longtime residents.
So it becomes important to find ways to stay warm, both physically and also mentally. Doing things like staying active and going out can help immensely. You can look to our previous blog entry for movie ideas, if that's your cup of tea.
Though if you need a little more variety than that, you're in luck because here comes..
What to do to keep warm in Vancouver this winter:
10. Get Out Of Dodge.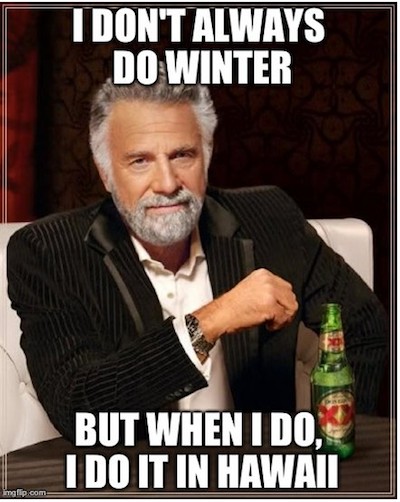 First things first. Vancouver is wet, cold, and dark. And even though it's not as frosty as Edmonton or Winnipeg, it's not exactly a day at the beach.
So what better time to schedule a vacation than winter? Canadians have a long tradition of travelling to Mexico and Thailand in the winter time. After all, summer in Vancouver is the best, so why miss it?
Travelling to popular destinations during Christmas break can cost a lot, but if you avoid peak American holidays you can find some excellent deals to enjoy the sun while waiting for Vancouver to thaw.
9. Spice Up Your Meals.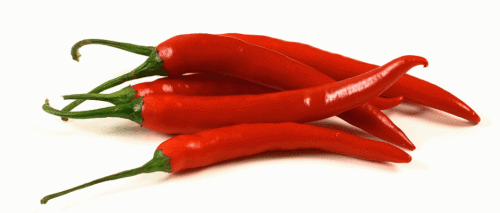 Can't make the trip to Thailand or Mexico? You can still eat like you're on vacation and build your tolerance to spicy cuisine at the same time. Curries from South East Asia, Spicy Italian meats and a variety of soups from around the world will warm up your insides and help you stay healthy. Especially on a cold day, seek out something spicy as a refuge from the cold and you won't be sorry.
8. Get Serious About Winter Wardrobe.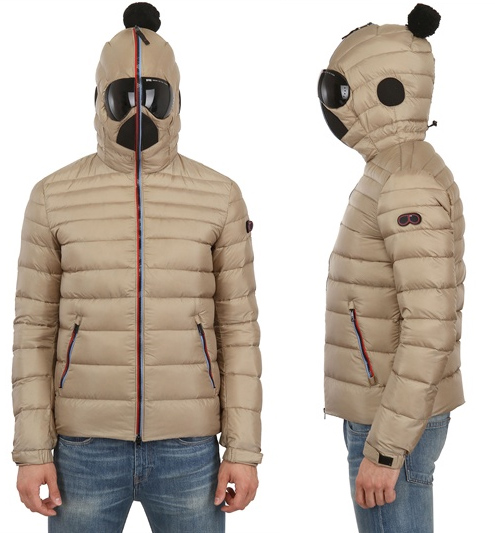 Layers, layers, layers! In Vancouver one of the most challenging parts of winter is successfully negotiating layers. One minute you need to dress for a snow storm, the next you need gum boots and water proof rain coats, and the whole time you'll need a sweater for the morning and a t-shirt in the afternoon. Then, after work, it's time to layer up all over again.
In Vancouver you'll learn that it's not just the movie stars who change their wardrobe six times a day. So do winter right this year by staying prepared. Buy winter coats that are also waterproof, stick to light sweaters, and keep an extra layer at the office for emergencies. Make sure to have a pair of waterproof boots without a winter liner, then use extra thick socks to keep your feet toasty while keeping your boots practical on warmer days.
7. Accessorize.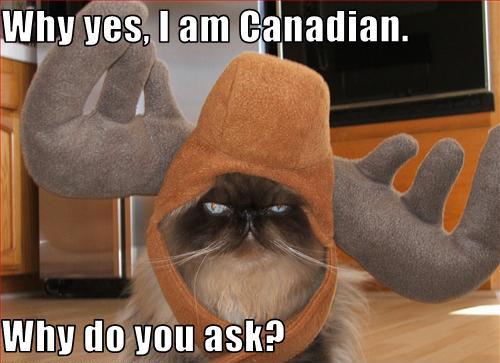 In Vancouver you need an umbrella for every day of the week it seems. There are the several purse or satchel-sized umbrellas for emergencies, and then there are larger, heavy duty ones for excessively windy days. You may need multiples because of the risk of loss or breakage. And you definitely don't want to be caught in a downpour without one.
Beyond umbrellas, winter is a great time to showcase your variety of stylish, yet comfy hats. Find a great winter hat that is waterproof and warm, and you won't regret it. A simple toque is great for staying toasty if your jacket has a hood, but you may want to select something with a brim if you find yourself without an umbrella. You'll also need a few pairs of gloves, but keep them light, and consider removable liners. There are a number of kinds that will still enable you to use your smartphone, so if you need to be connected at all times you can still pinch, swipe, and scroll to your heart's content.
6. Exercise (Indoors).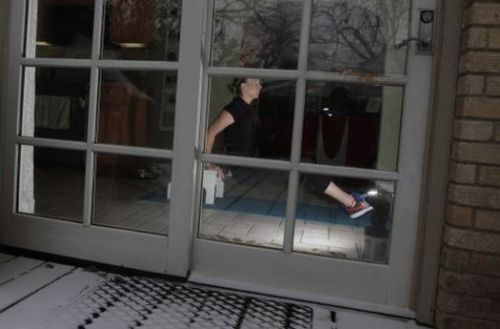 If you're really feeling the cold, maybe it's time to fight back and get active. Working up a sweat is probably one of the most effective ways to forget the cold, even if you do work out outdoors. For comfort's sake, try an indoor gym or community centre and break the routine on the treadmill with a team sport. Hot yoga is another great, warm activity to burn some calories while getting toasty.
5. Pet Cuddles Are Essential.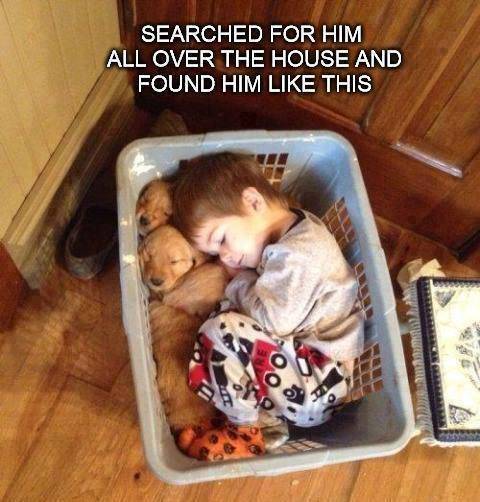 Nothing on this list will make you love staying in and watching a movie like a cuddly, furry companion. If you're a cat owner, winter is the time where you cherish your cat most of all. 'Finally,' they exclaim. 'Master and I at last understands the best way to spend an evening!'
Dogs can be even more fun to hang with on the couch after a long day and a soggy commute. Coming home never feels as good as when you have an enthusiastic bundle of love greeting you at the door.
4. Seal Your Home Like A Fortress.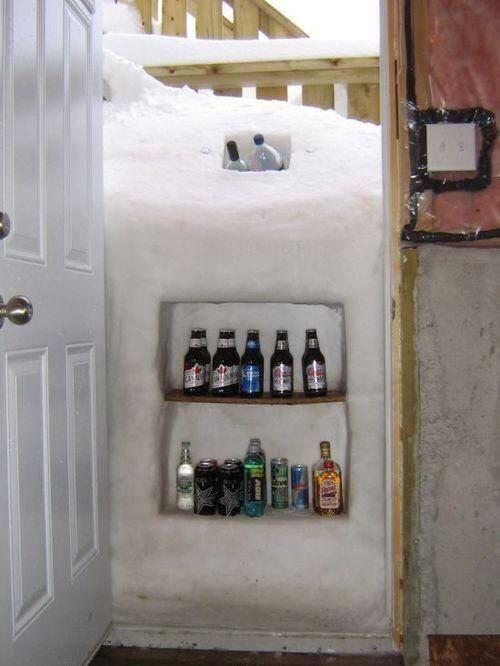 Winter is coming, and we don't mean ice zombies from the North as depicted in Game of Thrones. We mean it's right outside, walking up the steps, checking your doors and windows for any available crevice. Economically speaking, winter-proofing your windows, doors and optimizing your heating are great ways to save money, help the environment, and keep your home warm in the winter. Use thick curtains to keep heat in, and close doors to empty rooms to channel heat where it's needed most. Cover bare floors with rugs and if you have a chimney you're not using, keep it sealed at all times… Except Christmas Eve.
3. Blankets, Blankets & More Blankets…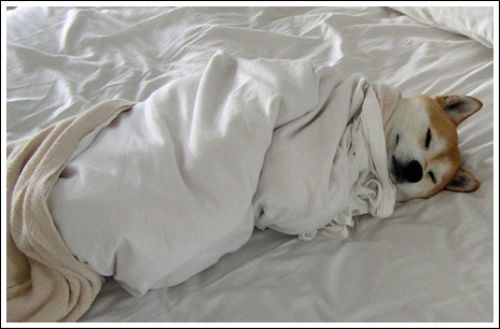 Heating the house is great, but it's also expensive. Heat your feet the old fashioned way with wool, feathers, and fleece. Nothing compares to curling into a ball and hiding under six different blankets with a hot drink.
2. Hot Tubs Are Your Best Friend…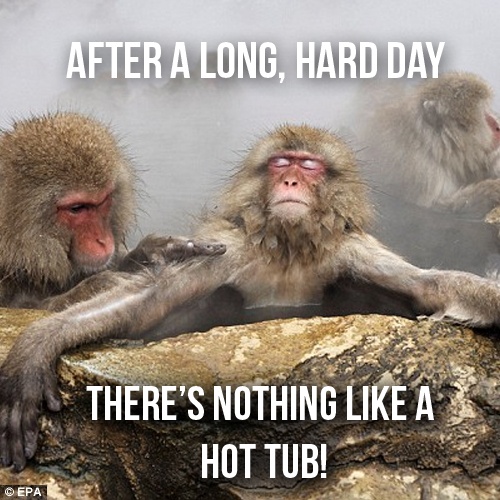 Trust us, nothing will make you more relaxed and warm you up like a dip in a boiling hot bath of bubbles that never gets cold. If you have a friend with a hot tub, now is the time to get to know them better, especially on stormy days. If you don't, there are plenty of other ways to get in a hot tub this winter.
Recreation Centres have hot tubs for public use at reasonable prices, and while you're enjoying the relaxed, tropical warmth, you also have the option to try a sauna or do a few laps in the pool.
1. Schadenfreude Time!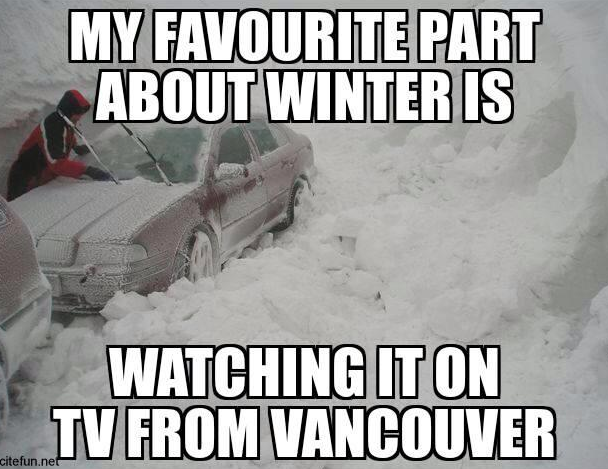 If everything else fails, you can try this checklist:
Do you need to use a parka every day?
Does your car engine freeze solid if you don't use a block heater?
Is your car being eaten alive by the horribly corrosive salt from the roads?
Have you already had to deal with kids or pets who have way too much energy from being snowed in for too long?
If you answered no to all of these questions, then you're already doing much better than the Eastern seaboard! We don't want to enjoy the misfortune of others (that's the meaning of the German word Schadenfreude) too much, but it's okay to breathe a sigh of relief thinking about dodging puddles instead of shoveling snow.
Granted, you won't have as many snow days as those other places. But we feel that's a small price to pay for still having fresh local produce, fresh sushi, and fresh coastal air.
Stay warm, everyone!