At 123 Dentist, we are committed to social responsibility, and take pride in giving back to the community.
We currently support a Burnaby Minor Peewee A2 Eagles hockey team with donation for uniforms. They play in the Pacific Coast Amateur Hockey League, and are one of two Rep Hockey teams who are representing Burnaby Minor Hockey Association. The team is very committed to their sport and hopes to have a winning season!
In addition to this, 123 Dentist and Dr. Amin Shivji also pledge support for the UBC Students Conference Room.
Check out this link from 123 Dentist Dr. Pouraslani of Capilano Mall Dental, who gave back to children in need in Africa.
Here are some photos of the tracksuits we donated to the local hockey team: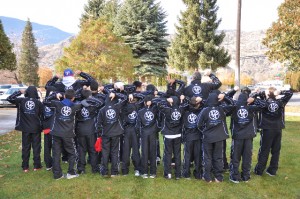 At 123 Dentist, we want to build long lasting relationships with our clients. Through social responsibility, we hope to make a difference in the Lower Mainland community!