Recently, 123Dentist.com was spreading smiles in the community by handing out free 123Dentist grocery bags at the Caribbean Days Festival in North Vancouver.
The Caribbean Days Festival is an annual event hosted by the Trinidad and Tobago Cultural Society of BC, a non-profit organization aiming to raise awareness about the Caribbean culture. Located at the beautiful Waterfront Park in North Vancouver, the event allowed guests to take part in the Caribbean culture through parades, dancing and great food. The event featured amazing musical melodies and performances that celebrate all the wonderful aspects of the Caribbean culture and customs.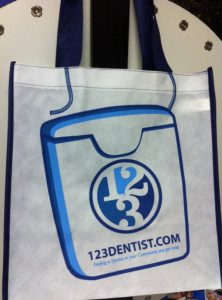 At 123Dentist.com, we believe in doing our part to inspire and create a positive community space within the Lower Mainland. 123Dentist.com was excited to participate in the event by giving out free 123Dentist grocery bags to event attendants.