It's that time of year again, when we shake off the rain and ice and enjoy the perfect summer weather. You know the kind, the not too humid, not to hot sunshine that makes the other 9 months of living in a rainforest worth it. But don't make the same mistake so many of us do, sticking to the same routine is no way to enjoy everything our city has to offer. Get out there and celebrate summer with these great events. No matter where your 123 Dentist clinic is located, there's an event near you. Hurry, some of the festivals on this list are happening as we speak, for a limited time only!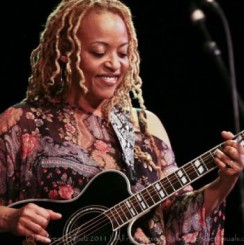 June 20th – July 1st, 2014
The Coastal Jazz and Blues society, which hosts the Vancouver International Jazz Festival, has grown to become BC's largest music presenter. The festival offers an impressive list of performers with many shows FREE to those who arrive early enough for a good seat. Other shows take place in some of Vancouver's top theatres, restaurants and cafes, so no matter what your preferred aesthetic, there's something for every jazz lover. Lisa Simpson would love it here!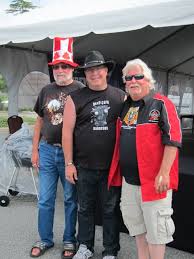 June 21st – 22nd, 2014
Jazz might not be your cup of tea, and that's okay because there's also Langley's Canadian Festival of Chili and Barbeque, running this weekend. Visit the Cascades Hotel, Casino and Convention Centre in Langley for the 27th year and western Canada's largest BBQ contest. Admission is typically a $5 donation and all proceeds go to the BC Professional Firefighters Burn Fund. Do you love great food and want to add a bit of spice to your weekend? Be sure to sample every booth's best efforts on Saturday or Sunday.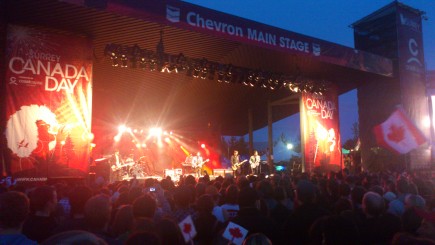 July 1st, 2014
Canada Day is almost upon us and if you don't already have plans, there's really only one place to be this July 1st. Surrey offers western Canada's largest celebration of our country's birthday, with dozens of musical and variety acts including this year's headliner Matthew Good. Get there early for the opening ceremony and a free cupcake, stay late for the annual fireworks extravaganza and enjoy performers for all ages. Did we mention the rides and the 50 exhibitors to check out? There is more than a full day's worth of activities, so get their early for parking and a good seat at the main stage.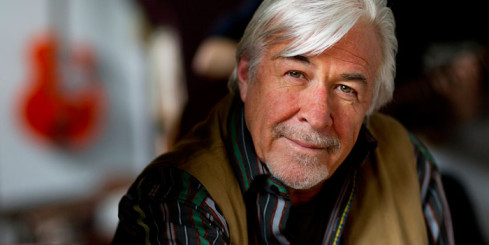 July 4th – 5th, 2014
Full disclosure, our own Aaargon Dental Centre sponsors Music on the Grill for the second year. This evening of music and wonderful barbecue takes place in downtown Coquitlam and offers guests' world-class entertainment for a bargain. This year, Babe Gurr opens for Jim Byrnes, one of Canada's most celebrated musicians. There is also pre-show entertainment by the Leo Bae Jazz Ensemble. Come out for a relaxing, beautiful night with great music and great food.
July 13th, 2014
Visit beautiful Dear Lake Park on a Sunday in mid-July and you'll be treated to a FREE performance by the Vancouver Symphony Orchestra. This is one of Burnaby's most coveted and loved summer traditions, so naturally it's quite popular. Parking is limited, so arrive early on public transit to avoid any trouble. Seating is limited, but if you're there early you'll hear some wonderful classical favourites performed by a world class orchestra.
July 18th – 20th, 2014
Folk music and summer fit so well together, and if you're a fan of the genre that made Bob Dylan famous, you might want to check out the Vancouver Folk Festival at Jericho Beach Park. This year the festival features headliners like Joan Baez and Andrew Bird and over 60 other acts over two days and three nights. In it's 37th year, this is one of the most beautiful festivals in Vancouver and is guaranteed to leave lasting memories. Be sure to use public transit to get to the beach, or even bike there using the path from Science World or Granville Island. And if you haven't seen it yet, can we just recommend the film 'Inside Llewyn Davis?'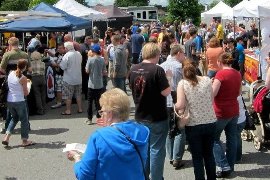 July 26th – 27th, 2014
Hands down, one of the most interesting and exciting events of the summer is the annual Caribbean Days Festival in Waterfront Park in North Vancouver. This FREE festival is family friendly, features amazing, authentic food, activities and even a parade celebrating Caribbean culture. There are a wide array of performers at the festival from dancers, musicians and even fire limbo! Access to the festival is one highlight, because the park is situated right next to the Sea-Bus, making it accessible by Skytrain and West Coast Express. The parade opens the fest, so get there early to see it all!
July 26th – 27th, 2014
One event you might not be familiar with on this list is the Maple Ridge – Pitt Meadows Country Festival. Held in late July at the Maple Ridge Fair Grounds, this festival is growing fast and has a wide array of country music acts as well as a ton of fun activities, great food and educational value. Admission to the festival is FREE and is great for the whole family. You'll find a lot of similar attractions to the PNE, including Flyball dogs and something called Lawnmower races, which looks like a blast. Parking is only $2.00 for the day, and with a ton to do there's no reason not to bring the family out. It's on the same weekend as another popular festival in North Vancouver, so plan your weekend wisely!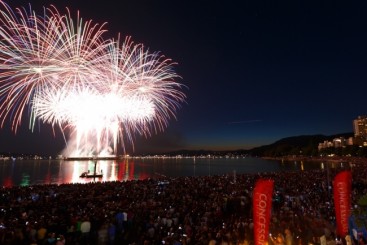 July 26th, July 30th & August 2nd, 2014
Every year Vancouverites flock in the thousands to see some of the best fireworks in the world. English Bay does turn into a bit of a nightmare if you're not prepared for how busy it gets, but that's only because of how popular the event is. It's FREE, but if you want to know where you're sitting and avoid standing too much, you can purchase premium tickets to the event and even try for reservations at Cactus Club or another local restaurant with a view. Recent years have seen acts like Mother, Mother perform at the event and there are a ton of family activities and food to partake in. It may be one of Vancouver's most commercial attractions, but it's still one of the best. Don't bother driving, and if you know people who live in the West End, now is the time to become better acquainted!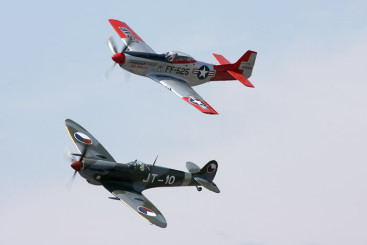 August 8th – 10th, 2014
The Abbotsford Air Show has grown into an event of truly international proportions. With demonstrations of stunt flying from some of the most amazing pilots in the world, close up looks at some of the most amazing flying machines you've ever imagined and stunt and entertainment shows to make you gasp in awe, there's really nothing the Abbotsford Air Show doesn't offer. There's even a jet powered school bus for some reason. If you've got a bit of extra cash and love flying, you can even pay for the chance to go up in the air in an authentic WW2 era bomber.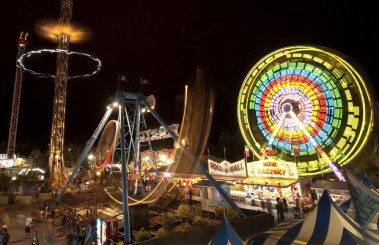 August 16th – September 1st, 2014
The PNE is a Vancouver tradition. Sure it's expensive, loud and full of people who want you to enter a home lottery, but it's also a great value. For less than $20 you can see great performers like Philip Phillips, Trooper, Joan Jett, Leann Rimes, Air Supply and Boys 2 Men to name just a few. There's the agricultural fair, the exhibition centre, the myriad of children's shows and activities and this year, The Game Of Thrones Exhibition. Not to mention, there's pretty much nowhere else you can get away with eating deep fried butter and a Candy Apple in the same day. Transit is recommended as parking is a bit crazy and if you're looking to partake in rides we recommend looking for discounts online for the best value.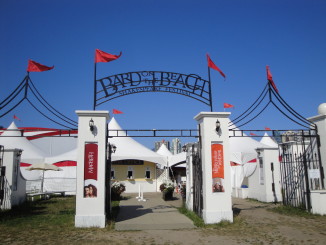 Through September 20th
Bard on the Beach is a Vancouver institution. Each year at Vanier Park, right under the Burrard Bridge, some of Canada's most talented directors and actors bring Shakespeare's classics to life in new and inventive ways. If you've ever wanted to see Shakespeare done well, this is your best opportunity. This year's headliner is the comedy A Midsummer Night's Dream, which is always a fun evening, but if you're looking for something a bit different, there's also The Tempest and Cymbeline. Parking is a bit pricey, so be sure to use transit when possible. If your summer's looking a bit busy already, remember that Bard is open into September.
May 16th – October 13th, 2014
Last but not least, if you live in Richmond and haven't been to the Richmond Night Market, can we ask why? There's so much to see and do, with hundreds of vendors, great deals on everyday items (check those brand names carefully) and so much great food. Have you been itching to bargain hunt or ride around in a giant hamster ball in a pool of water? Well there's not really anywhere else in Canada you can do both at the same time. Transit can be a bit difficult, so look for directions on their website and be sure to sample some dishes you may not have tried before, be brave and have fun!
Time for a 123 Dentist challenge. How many events on this list can you visit? Be sure to take smiling pictures and share them with us on Facebook and Twitter, we'll pass on our favourites to the rest of our fans. Even if you can't make it to all 13 on this list, there's still a chance to catch Bard on the Beach or the Richmond Night Market into the fall, so fill your calendar soon, and don't forget to smile for the camera!