Valentine's Day is almost upon us, and if you haven't yet made plans for yourself and your partner, it's not too late to book a memorable getaway or evening out. Consider that February 14th isn't always what you'd expect, and that it certainly doesn't require breaking the bank.
We've assembled activities from all over Greater Vancouver along with some great, creative gift ideas to suit every location and budget range. Even if you're not the romantic type, take a chance on something a little different and make lasting memories this Valentine's Day weekend.
Greater Vancouver Valentine's Day Activities
Romance Under The Sea – Vancouver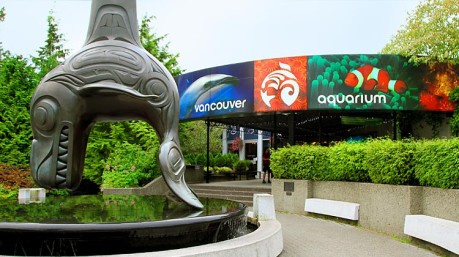 Sleeping over at the aquarium with dinner, wine and entertainment? Sounds like a unique and unforgettable way to spend the evening with other adults who are young at heart. Enjoy your night out, but be warned: tickets are all but sold out for the sleepover portion unless you look on craigslist.
Afternoon Tea At Langshott Manor – Surrey

A great way to spend Valentine's Day, afternoon tea features wonderful treats in an inviting, memorable atmosphere. It's a great excuse to dress up and pretend you're living in another time. After tea you can explore the grounds of this wonderful historical manor.
Be Entertained At The River Rock Casino – Richmond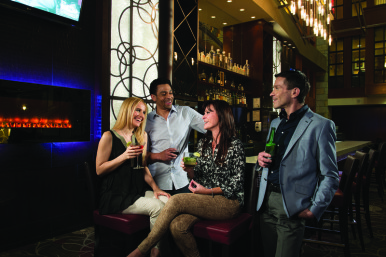 Want a little excitement for Valentine's Day? Take in a show, a romantic meal or experience the four-star buffet before trying your hand at the slots or tables. Careful to not overextend yourself while gambling, and remember it's just for fun and the thrill of the chase. 'Set your limit, play within it,' as the saying goes.
Dine Out At The Russian House – Coquitlam


One of the region's most romantic, high-end dining spots, The Russian House is sure to fill up early, so make sure you get your reservation before it's too late. Enjoy your evening with a four course set menu or plan your own experience.
Celebrate With Hart House Restaurant – Burnaby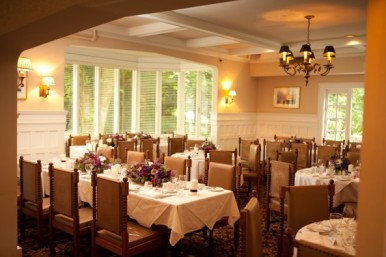 Another exceptional dining experience voted one of the best romantic spots in the city is Hart House. As with Russian House, the reservations are booked early, so plan ahead. If you want to take advantage of the set menu, check out the website for more information.
Snowshoe & Fondue At Grouse Mountain – North Vancouver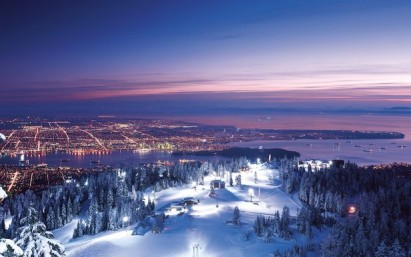 Get a workout in the pristine winter wonderland of Grouse Mountain and take in the stunning view of the hills on the gondola before you enjoy a satisfying meal of fondue at the peak top restaurant. Memories will be made to last a lifetime.
Reclaim Childhood At Castle Fun Park – Abbotsford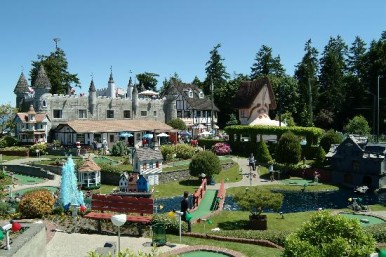 Looking to shove aside the stuffy romance and have a blast bringing out your inner child? Play some mini golf, arcade games and race around the track in go-karts. You can win your partner a prize in the carnival games and fill your stomach with cotton candy and corn dogs.
Scandinavian Bath & Massage – Whistler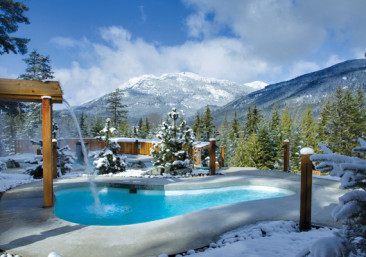 Feel the wonders of this unique spa experience with an amazing view, relaxing treatments and hydrotherapy that has several known health benefits. If you're looking for a luxury Valentine's Day experience you won't soon forget, book a weekend getaway in Whistler Village and take in the sights.
Warm Up At The Hot Chocolate Festival – Greater Vancouver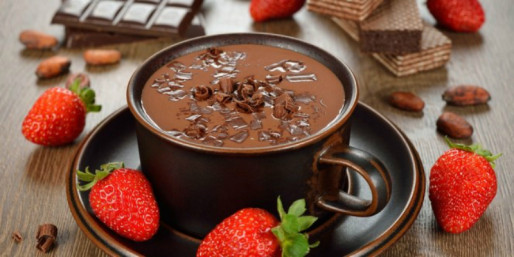 Visit one of many chocolatiers in greater Vancouver and experience some amazing cocoa creations as part of the annual hot chocolate festival. Such delicacies include traditional fare, as well as more exotic touches, like a cricket-topped beverage from Mink Chocolates.
Top Thoughtful Gifts For Your Valentine
Write a Poem
Nothing says romance like words spoken from the heart. Writing a poem is easier than you might expect. Consider that you could alter an existing poem if you're struggling, or turn to many online tools to assist you in creating something unique. You don't have to be Shakespeare to express your true feelings, so don't be afraid to have fun with it. Not every poem has to be dramatic to be romantic.
Print A Photo Album
Collect your most precious memories from Facebook or iPhoto and make a custom album using the print shop in your local shopping centre. You can choose your style inside and out and even inscribe the book with some inspirational quotes, favourite conversations or romantic lines from your favourite songs. Printing can take a few days and is usually quite affordable, so get started now before time runs out.
Make A Mixtape
Thanks to a certain movie featuring a talking raccoon, mix tapes are all the rage again. Nothing says romance like taking the time to record your favourite songs, or theirs, in one place. Get even more creative by covering the songs or creating an introduction. Try recording the tape the old fashioned way, if you think it's something your partner would appreciate. Or try vinyl for something truly unique.
Paint/Draw A Picture
You can show off your creative side even if you're not a skilled artist. Learn how to sketch a realistic portrait by tracing key features and using sketching tutorials to practice shading. Alternatively, take a painting class in secret and create a colour portrait with watercolours or oil. If you surprise your significant other with the thought and time it takes to create a work of art, you'll be saying more than any material gift could.
Custom Jewelry
Take a jewelry class and make your own piece of jewelry based on your partner's taste. This gift is great for men and women as you can design a bracelet or ring that suits anybody. Engrave your jewelry with a suitable inscription to personalize the gift even further. Your custom jewelry doesn't need to be expensive; it's the creativity, custom care and simplicity that will stand out.
Handpicked Bouquets
Flowers aren't for everyone, but the right hand picked bouquets from a florist speaks volumes about your knowledge of your partner. Their favourite colours and smells, all wrapped up in one, can be an excellent gift, even if they won't last forever. Alternatively, consider live flowers to present a symbol that will stand the test of time. Flowers from a location you visited, or that bloom around your anniversary are excellent choices.
Book A Spa Day
Spend a romantic day out with a couples massage, mud bath, facial treatment and manicures before indulging in a gourmet lunch out. Nothing secures a couple's bond quite like the elimination of stress, even temporarily. You can customize your package based on your partner's likes and dislikes, find couples activities, and split off for separate activities if you like.
Event Tickets
Try something different by spending Valentine's Day with a mutual interest. Find a live show or sporting event that you both enjoy and make an evening of it. Live theatre can be tricky, but if you find the right show that has something for you and for them, you'll find new common ground. Concerts and hockey games are always a good choice if you're looking for a tried and true option.
Make A Romantic Dinner
Going out for dinner is an oldy and a goody, but if you know how to cook or take a class to learn, you can eat like kings for less at home. The thought and effort shown making that dinner is unmistakable. If you don't fancy yourself a cook, take a class or even a private lesson from a friend. Following a recipe isn't so difficult with proper planning, so hop to it!
Take A Class
Sometimes the thing that ignites the passion in a relationship is discovered together. Discover a newly-shared passion by jumping outside your comfort zone. Learn a new language for a coming trip, join a sports team at the community centre, or learn a new skill you can use at home, like improving home finances or training your pet with agility training.
There is so much to do during Valentine's Day that you can easily think of it as more than a commercial holiday that digs deep into your pocket, but as a chance to bring you closer together to your significant other. Take pride in the planning of your day and your gifts, and if you can hold onto that sense of caring mindfulness, a healthy and loving relationship may be something you can rely on for many more days beyond February 14th.