The final countdown to Christmas is upon us, and with it the winter break for students everywhere. It's the perfect time for families to reconnect and make memories to last a lifetime. Forget presents, shopping and eating until you burst. Get outside, experience the holidays with Canada's mildest winter with these affordable, fun, family friendly activities through the end of the year.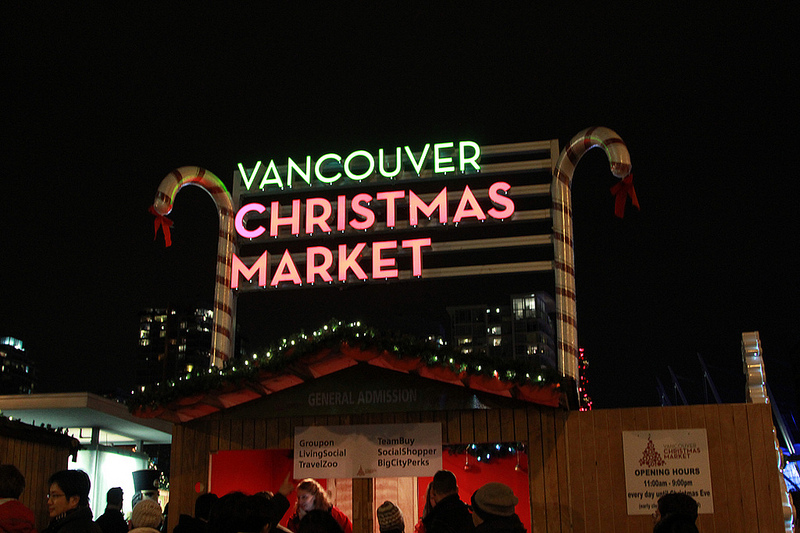 Visit Santa, find last minute gifts and stocking stuffers by local artists and entrepreneurs and listen to live, festive music. Sample holiday snacks and hot drinks while you're at it and get into the sprit of the season in the most traditional of settings. You can find tickets online or in person, but the wait at the gate can get a little long.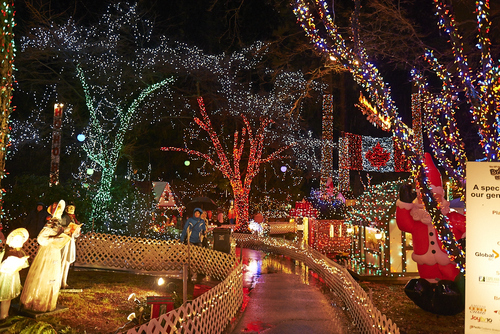 The Christmas Train is a magical tradition along a chilly trip through a lit wonderland full of your favourite characters and music. Tickets for the train sell out early, so book no if it's not too late, and don't forget the train is open through New Year's in case it's too busy before hand. There are hot drinks and snacks outside while you wait in line and even if you don't have a ticket, the 15 minute walk through the section of Stanley Park is worth it all on it's own.
Through early January, be sure to visit VanDousen Gardens for the 30th Anniversary of one of Vancouver's oldest holiday traditions. With entertainment ranging from dancing gnomes, dancing lights on the lake and puppet shows, there are several themed areas decorated for your walking pleasure. You can even visit Santa while you're at it! There are four themed areas in total and indoors you can look at the Star Wars Christmas themed lego displays, which are sure to capture the imagination of children and adults who still love those plastic bricks.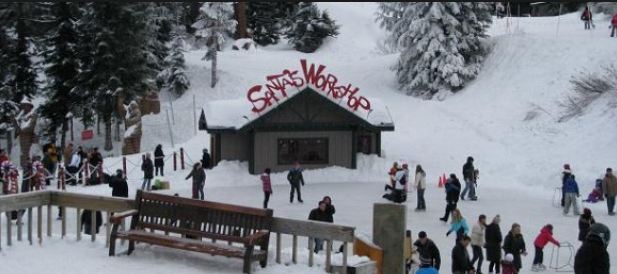 Activities like visiting Santa and ice skating are just some of the things you can do at the top of Grouse Mountain until Christmas Eve. The ride up the gondola is magical and peaceful, and it's likely the only place you'll find snow in the lower mainland this season. You probably won't be building any snow men or having any snowball fights, but sometimes just crunching through the white stuff for a lit walk is traditional enough.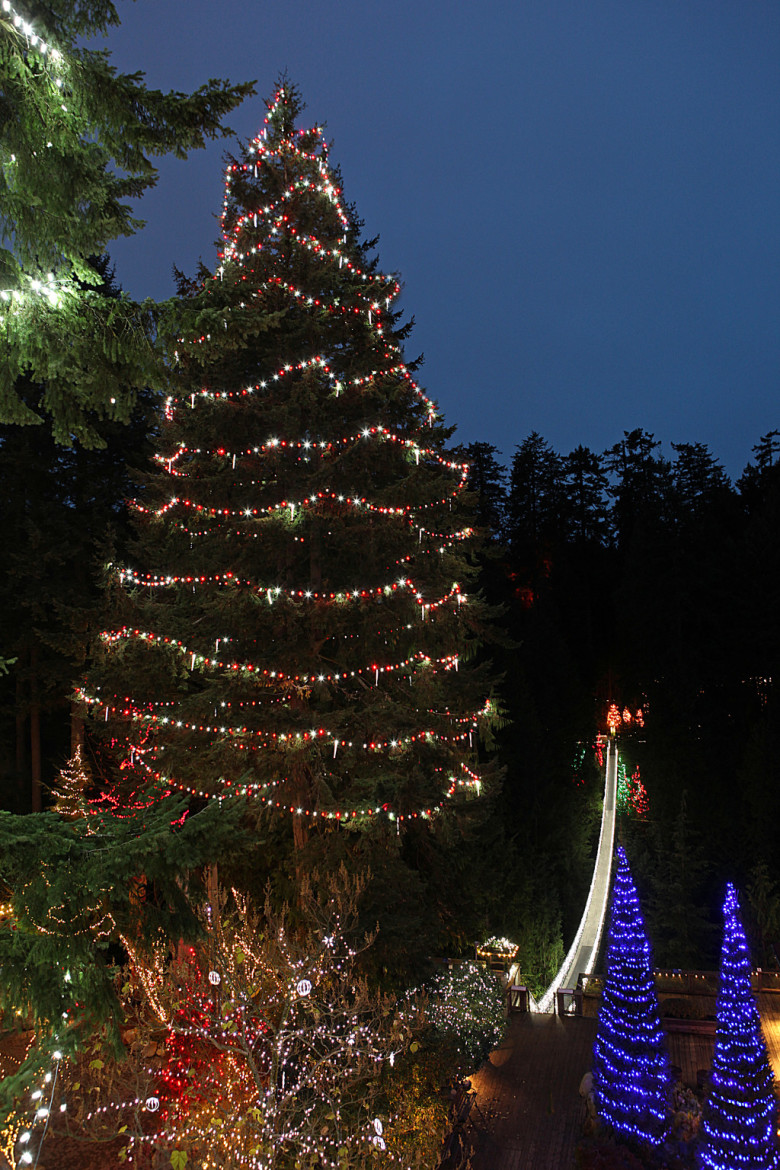 We mentioned the Capilano Suspension Bridge and the lit wonderland that greets guests there every year, but we left out the star attraction this time of year; the tallest Christmas Tree in the world. At 152 feet, it's the tallest on record and at 250 years old, it's no wonder why. While visiting the tree, take a cliffwalk through thousands of decorative lights and enjoy festive music and other entertainment. If you're coming from the city, enquire about FREE shuttles to witness The Canyon Lights for yourself.
Visit Santa – Anywhere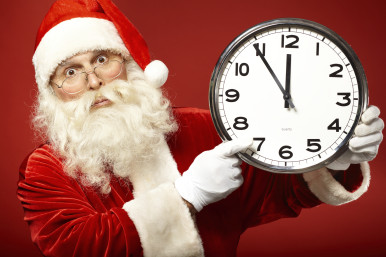 Christmas wouldn't be complete without a visit to see Santa. The lines for Santa can be long this close to Christmas, and with school out it won't get easier on weekdays. If you plan on visiting with your young ones or just want a photo for yourself, be sure to arrive early and wear comfortable shoes. After all you will want to keep that 123 Dentist smile glowing for the perfect picture. Every activity above features Santa visiting at select times. For some of the best places to find Santa in greater Vancouver, check out Vancouvermom.com!
Donate – Anywhere
There is absolutely no better way to realize the true meaning of the season than by giving back to those in need. In Vancouver we have thousands of homeless individuals and impoverished families who don't have the opportunity to open presents or feast with friends or family. For many, it's simple joys like a good night's sleep out from the cold, keeping the heat on and some kind of food on the table. Gifts under the tree, a turkey and cash donations go a long way to making the season special for good people in need that will remember your act of kindness for years to come. Here's a list of some of the charities available in the lower mainland, and be sure to check out this past article in The Georgia Straight for more ideas on giving back.

Lookout Society (To Combat Homelessness)