Resources to help you cope
During the Covid-19 crisis, many families are finding themselves struggling to understand social/physical distancing, or how to cope with keeping their family isolated. And invariably, some people will find themselves facing dental emergencies or dental issues that they don't know how to deal with.
We've created some resources to help with this.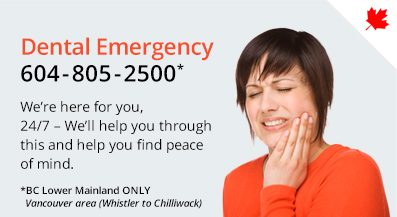 NOTE: If you're experiencing a dental emergency in BC's lower mainland, you can call our 24/7 emergency line at: 604-805-2500
If you're experiencing a dental emergency, this page may help you deal with it until you can see one of our emergency dentists or may even help you avoid having to make an emergency visit.
If you're wondering about social/physical distancing, these articles will be helpful and will hopefully help you keep you and your family safe and healthy.
[pt_view id="d9542526cu"]