Oral Cancer claims one life every hour
Five minutes could save yours
In honour of Oral Health Month, 123 Dentist offices offered patients in the Lower Mainland and the Fraser Valley a FREE oral cancer screening.
April is Oral Health Month, and as part of our ongoing community involvement,  123 Dentist is offering a FREE oral cancer screening for you or your loved ones.  You must book in advance since space is limited.
As dental professionals we are committed to support the fight against oral cancer therefore we are collecting donations in lieu of the standard fee. Please donate generously since the offices will match all money collected.   All funds go to Oral Cancer Research.
Together we can beat cancer!
See our thank you video featuring patients who received a free screening

And watch our information video, where we asked people what they know about oral cancer.
Learn the Facts about Oral Cancer
Every hour, someone dies from oral cancer.
Oral cancer is now being diagnosed in younger age groups as early as 20 years old, even in non-smokers, likely due to the rise of HPV-16 virus.
There continues to be a rise in the rate of occurrence of oral cancers.
Key causes for oral cancer include the HPV-16 virus, tobacco consumption (smoking and chewing tobacco) or prolonged sun exposure for your lips.
People with oral cancer have an 80 to 90% survival rate if oral cancer is discovered early on
Oral cancer has a 43% death rate within five years when the cancer is found in its late stages.
How is Oral Cancer Diagnosed?
Early detection of oral cancer increases a person's survival rate significantly. With the help of the VELscope oral cancer screening device, a tool invented by the BC Cancer Agency, dentists can detect oral cancer in its earliest stages.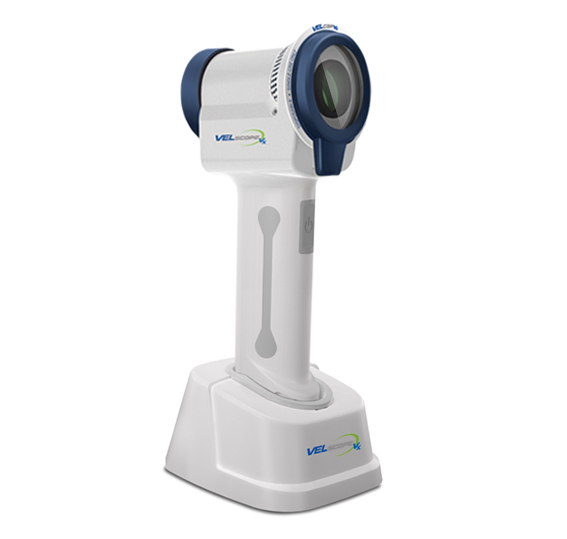 VELscope is not a diagnostic tool and cannot generate false positives. It is a tool designed to help dental professionals identify a wide range of unhealthy tissue in the mouth, including oral pre-cancer and cancer.
A VELscope exam typically takes 5 minutes, with no rinses, dyes or discomfort. Blue light diodes shine onto the tissue, highlighting and enhancing the contrast between normal and abnormal tissue. Patients can learn more about the VELscope Oral Cancer Screening Tool by visiting the official VELscope website.
You might also be interested in reading these related blog articles: