Looking for something that's festive and fun for the whole family this Easter weekend? Then, you have come to the right place! The following is a list of the best family-friendly Easter activities that Metro Vancouver has to offer.
Fly Over Canada… With the Easter Bunny!
The popular virtual Canadian flying tour, Fly Over Canada, has received an Easter makeover this year. During this weekend only, the Easter Bunny will be flying right alongside little ones from 11am until 3pm.
And afterwards, the bunny will join them for some Easter colouring, free face painting, and the chance to win a massive jar of chocolate Easter eggs.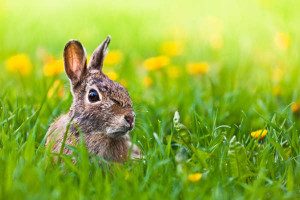 For more information, visit the Fly Over Canada website.
Games, Crafts, and Bunnies – Oh My!
The Kitsilano Community Centre is hosting their annual Easter Eggstravaganza and it promises to be a big hit. With a gymnasium filled to the brim with crafts, cookie decorating, music, games, face painting, and, of course, a visit from the Easter Bunny, it promises to be fun for kids of all ages.
Parents are encouraged to play too, but tickets only need to be bought for the little ones. For more information and to buy tickets, visit the event Facebook page.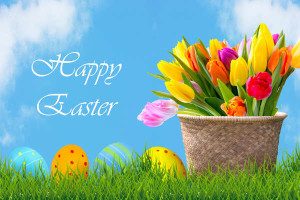 Tropical Easter Egg Hunting
If Easter egg hunting is a favourite in your household, make sure not to miss the tropical egg hunt happening this Sunday at the Bloedel Conservatory. Kids aged 3 to 12 can follow a map through the conservatory's exotic plants and wildlife to find beautiful ceramic eggs.
Chocolate prizes will be given out and there will be a draw for unique ceramic eggs created by artist Melissa Hume. Check out the event web page for more information and to purchase tickets.
All Aboard the Easter Train!
Stanley Park's annual Easter Train is back this weekend and is great for all ages! There will be a whole day of fun with egg hunting, games, face painting, crafts, meeting the Easter Bunny, and of course a beautiful train ride through Stanley Park.
For more information and to buy tickets, visit the TicketLeader website.
Easter Fair in Queen's Park
If you are looking for a little more fluff for Easter, stop by the Easter event in New Westminster's Queen Park this Sunday. It will feature a petting farm that welcomes all ages as well as musicians, face painting, crafts, a local choir, activities from the Vancouver circus school, a magician, and photos with real fluffy Easter bunnies!
For more information, visit the City of New Westminster's website.