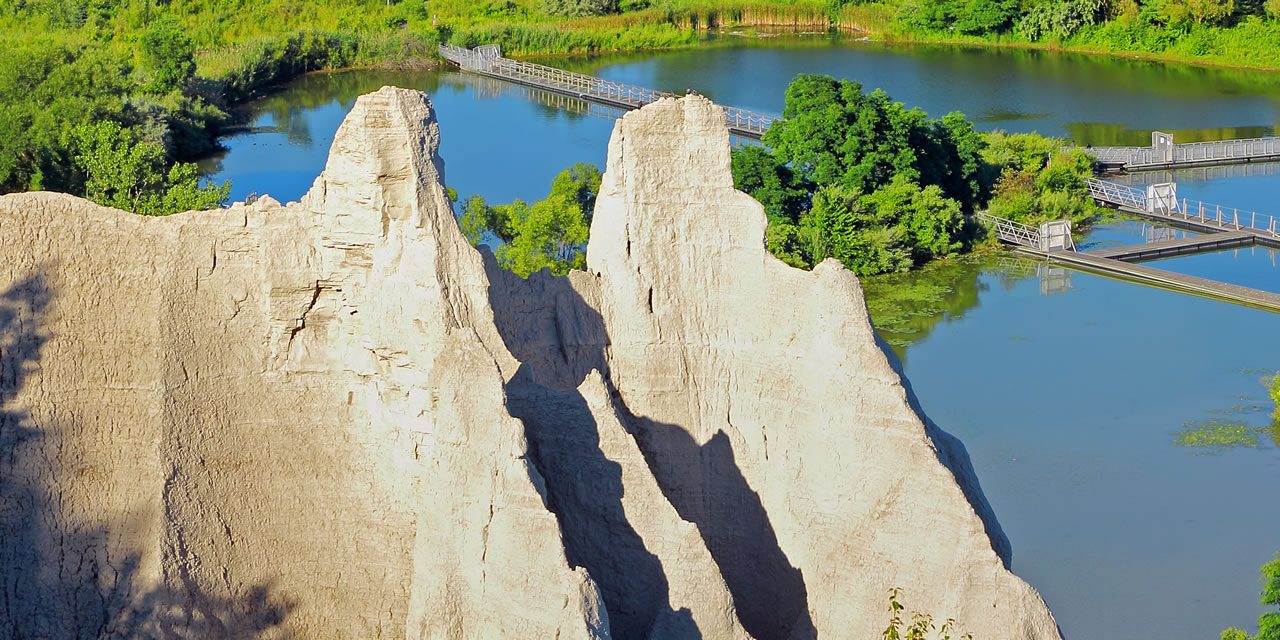 Your Ontario Dentists
123Dentist in Scarborough
The History of Scarborough
Situated on the Scarborough Bluffs, Scarborough is an unofficial Toronto borough and administrative division that borders Old Toronto, North York, East York, and Markham. The earliest evidence for people residing in the area dates back to 8000 BCE to the Seneca village of Ganatsekwyagon. The area was first settled by Europeans during the 1790s and named after its namesake town in North Yorkshire, England. Scarborough was incorporated as a township in 1850. During the Great Depression, the local government teetered on the edge of bankruptcy, but an oversight committee appointed by the Ontario Municipal Board stepped in and prevented the collapse. As Toronto expanded during the 19th century, a transit line developed and additional housing developed, attracting more people to Scarborough. By 1953, the community was considered part of Metropolitan Toronto, a municipal government providing regional services such as police, transit, ambulance services, and roads. Scarborough was officially incorporated as a borough in 1967. In its early days, Scarborough consisted of a collection of farms and remote properties, but the humble village has blossomed into a fully urbanized, diverse cultural community. Scarborough was amalgamated with the surrounding East York, North York, York, Etobicoke, and the old city of Toronto in 1998, becoming the new city of Toronto.
Current Events and Culture
As a vibrant community in its own right, Scarborough hosts various events throughout the year suitable for people of all ages. The streets temporarily close during celebrations like the Toronto Caribbean Carnival. For more than 50 years, this popular event showcases four glorious weeks of Caribbean culture, cuisine, music, performing arts, and revelry. Attend the Junior Carnival Parade, the King & Queen Showcase, or the Grand Parade, the carnival's largest and most anticipated event. Toronto foodies can also savor the tastes and sounds of a local food festival. Each summer, Scarborough Rib Fest at Thomson Memorial Park offers midway rides, games, karaoke competitions, crafts, and a selection of food ranging from ribs and hot dogs to fresh corn on the cob and fries. Admission to the Scarborough Rib Fest is free, but do consider donating to the Rotary Club at the gate. Art lovers should check out Nuit Blanche Toronto in October. Held at the Scarborough Civic Center, Nuit Blanche Toronto is North America's largest contemporary art event attracting more than 1.2 million visitors in a single year. To date, the event has featured more than 1,400 art installations by over 4,900 artists.
The Future of Scarborough
With a crime rate lower than average compared to the rest of Toronto, Scarborough is considered the city's safest division. Naturally, this reputation makes it an attractive place to live, work, and explore. Scarborough boasts some of the largest shopping malls in Canada, several arts organizations, world-class restaurants, golf courses, and historic points of interest that attract residents and out-of-towners alike. It's also considered the city's secondary business district outside Downtown Toronto. Given everything Scarborough has going for it, we can't wait to see what the future has in store for our beloved borough.