Invisalign aligners are an effective alternative to metal braces. Most patients are able to get the same results with these clear aligners that they would achieve with brackets and wires. Invisalign aligners are clear, unobtrusive, and easily removable. If you're considering Invisalign for your treatment, here are some quick answers to common questions about what it's like to live with Invisalign.
What Should I Do About My Sports Guard?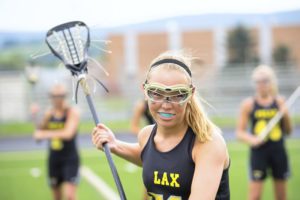 Invisalign aligners help straighten your teeth, but they do not protect them. Don't make the mistake of thinking your aligners can double as a sports guard. If you play contact sports, it's best to remove your Invisalign aligners before playing and protect your teeth with a sports guard designed for just this purpose. This will protect your teeth while you're on the field or the court and keep your aligners safe from damage as well.
Does Invisalign Effect What I Eat and Drink?
No, Invisalign won't have any impact on what you eat and drink. This is one of the most compelling reasons to choose Invisalign over other treatment options. While popcorn, taffy, and other tricky treats can get stuck in the brackets and wires of braces, you won't have any such problem with Invisalign. You can remove your aligners at any time. Just pop them out at mealtime and brush your teeth carefully before putting the aligners back in.
Can I Still Play an Instrument With Invisalign?
Since Invisalign is a removable option, you can take your aligners out if they make it difficult to play an instrument. If you play a woodwind or brass instrument, you'll likely find it's easiest to remove your aligners when you're playing. This is fine as long as you remember to keep them in for 20 to 22 hours a day.
Will I Still Be Able to Kiss?
Though it can seem like a touchy topic, there's no need to worry about kissing while you're using Invisalign. The aligners are barely noticeable in your mouth, so there's a good chance your partner won't notice a thing. If you're with someone who asks about your aligners, you can explain that it's much easier and more comfortable to kiss with aligners than with braces, and plenty of people have braved kissing in braces!
Aligners are smooth and fitted close to the tooth. They won't dislodge while you're kissing. Though you may feel nervous your first few kisses, you'll soon forget all about these unobtrusive aligners. Although it may be tempting to take your aligners out, try to do so only on special occasions. You need to keep them in for as many hours as possible each day to get the right results.
Will Invisalign Change How I Talk?
During your first few days with Invisalign, you may notice a slight change in your speech. Your tongue needs a little time to get used to this new device in your mouth. While you may have a slight lisp at first, this typically goes away. You should be speaking normally again in a short time.
How Can I Keep My Aligners Clean?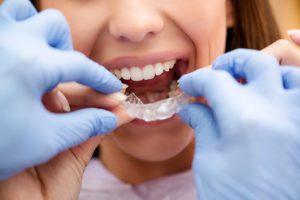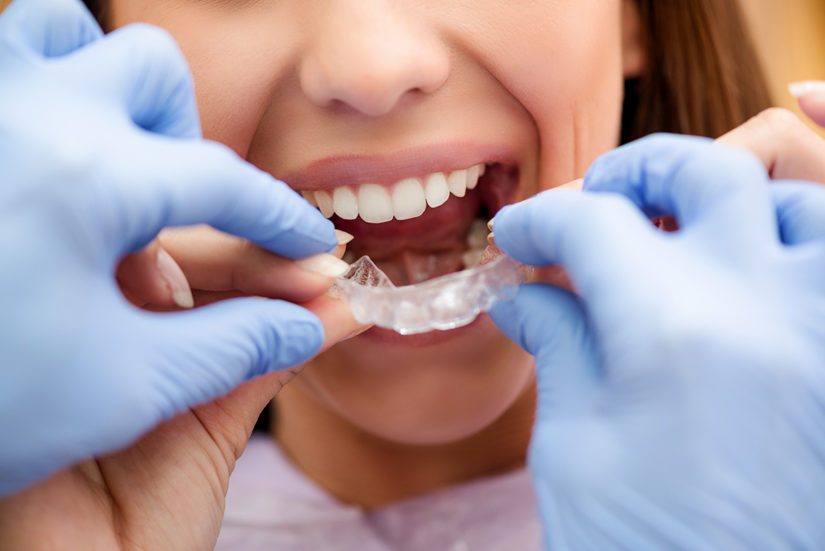 There are two steps to keeping your Invisalign aligners clean. First, you need to keep your mouth clean. Brush and floss your teeth after every snack and meal. If you skip brushing, you'll get food, plaque, and bacteria in your tray. Since aligners sit so close to your teeth, they can trap these hazards right next to the tooth and gum line where they can cause ample damage. Keep your teeth clean to prevent this.
The second thing you need to do is clean the aligner itself while it's out. There are several methods for doing this. You can soak your aligner trays in clear mouthwash, a 50-50 solution of water and hydrogen peroxide, Polident denture cleaner, or a 50-50 blend of vinegar and water. Invisalign also sells a cleaning kit designed just for your aligners. Whichever method you choose, make sure you're using it daily to prevent discoloration of the aligner tray.
Do Invisalign Aligners Smell?
No, your Invisalign aligners should not smell if you're taking care of them properly. If your aligners have an odour, this means you're not cleaning your teeth or your trays as thoroughly as you should. Step up your cleaning routine to help eliminate the smell.
Will Invisalign Give Me Bad Breath?
Properly cared for, your Invisalign aligners won't do anything harmful to your breath. As mentioned previously, if there's any unpleasant odour coming from the tray, you may want to re-examine your oral hygiene routine. Since you should be brushing your teeth several times a day with Invisalign, you should actually enjoy much fresher breath than you might if you were brushing just twice daily.
Invisalign is a comfortable alternative to traditional braces, and as you can see, living with Invisalign is easier than you might think!