The Tooth Fairy and 123 Dentist have joined forces to bring you a contest that will keep you smiling the whole year through!
Every month we will have a whopping $500 gift voucher to give away to one lucky winner to use at any of our over 60 locations across the lower mainland, including Chilliwack and Whistler. We want you to have the smile of your dreams, and now it's never been easier.
How do I enter the contest?
It's as simple as visiting the 123 Dentist Facebook page! We give you the option of submitting a number of entries in different ways like telling us how often you smile, how often you brush and floss, by following us on Twitter, joining our mailing list, or, if you've heard about the contest on the radio, you can enter the radio secret word. Just telling your friends about the contest will earn you 10 entries! Keep in mind that the entry methods change every month, so don't forget to read the fine print. You can see all of the entry options on our website or on the facebook contest page.
How many times can you win?
You can win multiple times as long as it is not more than once every three months. The prize can be gifted so family or friends who want to help you get the smile you deserve can also enter the contest on your behalf. If you'd like to read the full terms and conditions, you can view them here.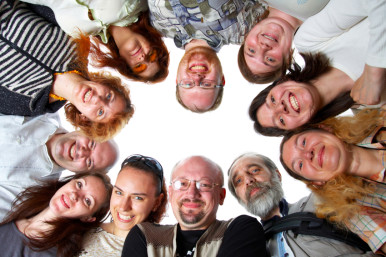 Who can win?
For this contest anyone is eligible to win as long as they have properly submitted their information and are a resident of British Columbia over 19 years of age.
You don't have to be a client of 123 Dentist prior to the contest, nor is the contest restricted to one win or entry per family, so feel free to have the whole family join in! And how about if you have won a 123 Dentist contest in the past? Absolutely! We are starting with a clean slate for this contest so that everyone has a chance to win.
Why did we change the contest?
Previously, our contests were a weekly affair, and were for $100 Visa cards. While that's a nice prize to receive, we just didn't feel it was personal enough. It's like giving a loved one cash instead of something thoughtful and handmade. To us, this $500 voucher is our handmade gift to you, and represents how much we like taking care of the people in our communities. It's still a work in progress, and if you have any suggestions or thoughts on what else we could do to improve this contest, we're all ears.
Also…
We want to know what you would do with a $500 voucher!
Teeth cleanings, braces, oral cancer screenings, teeth whitening, dentures, implants, and so much more are available at our 123 Dentist locations. What would you spend your winnings on to get your best smile ever?
Here are some fantastic answers that others shared with us:
" I would gift it to my sister who is a stay-at-home mother since I have dental coverage if I need it. 🙂 "
Carolyn, Vancouver
" I would use the $500 for an additional cleaning every year as my disability benefits only cover cleaning one time per year."
Charlene, Vancouver
"I don't have dental at work and can't afford it right now! My son had horrible enamel and had to get $3000 of work done so mama has to wait! I would get a really good cleaning and I think I may have a cavity.. And my wisdom tooth is poking out that might need taking care of! My mouth needs a good makeover!"
Robyn, Coquitlam
"We're self-employed new parents with minimal dental coverage–this would be baby's healthy teeth fund 🙂 "
Jenna, Vancouver
"I would give it to my fiance to put towards his wisdom teeth extractions. They're really starting to bother him and it's time they go!"
Tina, Vancouver
" I would use it to pay for cleaning for myself and my daughter, and a new mouth guard for me."
Sunshine, Vancouver
"It has been quite some time since I've been to the dentist. I need a check up, cleaning, x-rays and I have a toothache that needs to be looked at."
Dana, Vancouver
"I would give it to my mom. she doesn't have dental coverage and being a single mom she put my needs before hers and as a result neglected her teeth for many years! would be a great Mother's Day gift for her, and it would definitely help improve her confidence!"
Melissa, Vancouver
Head on over to our Facebook page and tell us what you would do with your winnings!