Whistler is a West Coast treasure and a wonderful place to get away from the hustle and bustle of big city life. It provides the perfect setting to experience the breathtaking nature that our coastal mountains have to offer. And there is no better time to do so than right now as spring is officially in full swing, the summer sports are coming alive, and there are festivals to partake in. We have come up with a list of fantastic family-friendly fun to have in Whistler during the last few weeks of spring. All you have to do is decide on which ones to do!
Outdoor activities and adventures
Hiking
If the trails are the place for you, then Whistler is your paradise. Hiking in Whistler will never be boring with its abundance of panoramic views, wildflowers, trees, lakes, and waterfalls. There are trails all over the resort so you'll never have to walk the same one twice. For those looking for a little more adventure with their trekking, Garibaldi Provincial Park is just a hop and a skip away, and offers 90 kilometres of backcountry hiking.
Rafting and Boating
Whistler and the surrounding areas are home to a great many rivers and lakes, all worth exploring. You will have no trouble finding rafting suitable for most ages, canoeing, kayaking, and some of the best fresh-water fishing.
Biking
Whistler is known the world over for its amazing biking, boasting the largest bike park on the continent and hundreds of kilometres worth of serviced trails to ride. The Valley Trails that make their way through Whistler Village are paved and not difficult, making them perfect for stress-free family bike rides.
Ziplining and bungee jumping
For an experience you won't soon forget, check out one of Whistler's zipline and bungee jumping companies. With some of the highest and longest zipline in the world, the views are not to be missed. You can soar above trees that are up to 800 years old or free fall 160 feet beside massive basalt cliffs. Natural beauty with a dose of adrenaline makes for the most memorable trips.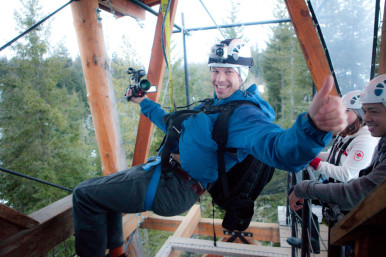 Off-roading and ATVs
If you want to experience the trails but also want a little more get-up-and-go than hiking and biking can offer, off-roading may be the thing for you. ATV tour companies will take you through the woods to find gorgeous mountain views, lakes, rivers, and if you're lucky some wildlife. Some companies will even let you customize your off-roading adventure to suit your needs.
Golf
Whistler is home to four amazing, award-winning golf courses that all golf enthusiasts should experience. The Fairmont Chateau Whistler Golf Club is home to breathtaking views of the Whistler Valley while the Whistler Golf Club is just outside the heart of Whistler Village, boasting nine lakes and 360 degree mountain views. Three out of Whistler's four courses placed in SCOREGolf magazine's 2010 Top 100 Golf Courses in Canada.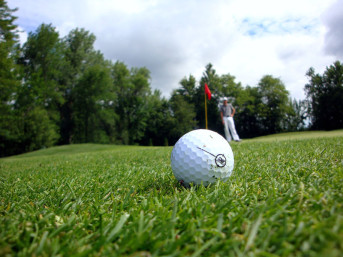 Camping
There are a variety of campgrounds in the surrounding Whistler area for both RVs and tenting. These include provincial parks such as Birkenhead Lake Provincial Park, which is an hour's drive away from Whistler, Nairn Falls Provincial Park, which is just 20 minutes away, and Garibaldi Provincial Park. There is also Alice Lake Provincial Park between Squamish and Whistler which has long been a family favourite with four fresh-water lakes, beaches, and a large vehicle accessible campground.
Rock climbing and mountaineering
Whistler Alpine Guides offers summer mountaineering and rock climbing for all abilities. These are usually full day trips, but will provide you with some of the best rock climbing in the country. Whether it's a familiar hobby or something you have always wanted to try, rock climbing in Whistler is about as authentic as it gets.
Events
Whistler Half Marathon
The annual Northface Whistler Half Marathon is a hugely popular event having completely sold out last year. This year it will be held on Saturday, June 6th. The marathon route includes parts of the Whistler Village, among other spectacular scenery, so whether you choose to run or choose to people watch, the view will not disappoint.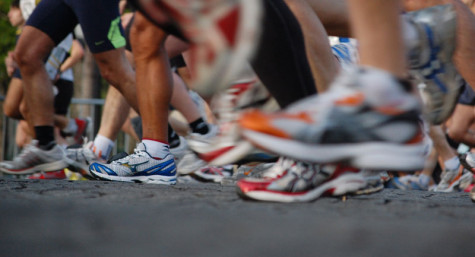 Squamish farmer's market
The farmer's market is a great place to stop for the afternoon when heading up to Whistler. The market promises fresh, organic, and local produce, baked goods, artisans, craftsmen, and live music. The market will be going on from May until October, so stop by for lunch and then stay for the entertainment!
Culture, wildlife, and food Tours
Aboriginal Tours
The Squamish Lil'wat Cultural Centre is a stop on the way to Whistler that you will not want to miss. The cultural centre is a fantastic way to learn about the area and how it is steeped in aboriginal history, with guided tours, a museum, hands-on canoe carving and basket weaving, an outdoor forest walk, the Longhouse, and authentic aboriginal cuisine. Being able to appreciate the culture of the area will make your Whistler experience all the more rich.

Whistler Olympic Tours
At the Whistler Museum you can learn all about Whistler's involvement with the 2010 Winter Olympic Games and its transformation because of them. There are guided walking tours and you will even be given the chance to hold an Olympic torch.
Whistler Tasting Tours
For the foodies, Whistler Village boasts restaurants and watering holes as far as the eye can see. To help you find the best of the best, the company Whistler Tasting Tours offers tours on which the Whistler cuisine connoisseurs will take you to taste the best that Whistler has to offer.
For more information about this company, visit their website here.
Art Tours
Whistler has a thriving art community and was appointed by the government to be a Cultural Capital of Canada. During the summer months is Whistler's famed ArtWalk where local artists display their work throughout Whistler and its Village, making for a show of culture at every turn.
Wildlife Tours
Whistler's mountains are home to about 50 black bears among an array of other majestic creatures. All you have to do is choose how you want to see them – ATV, walking, helicopter, canoeing, kayaking – and experienced tour guides will lead the way to exploring the forests and the critters that live within them.