Fluoride: it's best known for protecting teeth, but just how does it do that?
If you have ever wondered what all the fuss over fluoride is, why your toothpaste contains it, or how much of it you really need, then you have come to the right place! We have demystified fluoride and explained everything you need to know about this tooth-loving mineral.
What is fluoride exactly?
Fluoride (often misspelled as Flouride) is a colourless, naturally-occurring mineral that can be found throughout the Earth's surface. It can be found in solid, liquid and gas forms and, when applied in small doses, has been proven to strengthen teeth and prevent tooth decay. It's for this reason that fluoride is often added in very small doses to the drinking water of municipalities as it has been proven to prevent cavities when compared to areas without fluoridated drinking water.
If you have been to your dentist lately for a routine dental checkup, you likely experienced a concentrated fluoride treatment which usually comes in the form of a flavoured foam and is applied to your teeth using dental trays. What's your favourite flavour?
How does fluoride protect my teeth?
Fluoride protects teeth in a few different ways. One way is by strengthening the structure of the tooth for small children who are under seven years of age, which is still in the developmental stages for their teeth enamel. If the right amount of fluoride is applied during this period, the actual structure of the enamel is strengthened and becomes more resistant to acids. This means that, as the child grows, they will have teeth that are better protected right from the beginning.
When plaque builds up on and around teeth, the destructive bacteria within it is in direct contact with the enamel of the teeth. The bacteria slowly eats away at the enamel and weakens it by leaching vital minerals out of it. This process is called demineralization and, while the mouth naturally fixes the weakened enamel through remineralization, the natural process can become ineffective if teeth are not cleaned properly or if too much sugar enters the mouth on a regular basis.
So another way that fluoride helps to protect teeth is through remineralization. Fluoride helps to promote the process of remineralization and makes sure that the enamel which is replaced during the process is stronger and less susceptible to breakdown.
Fluoride also works against the destructive acid produced by plaque which is extremely important in preventing tooth decay. It does this by blocking some of the most harmful enzymes found in plaque and prevents them from producing the acid that weakens tooth enamel.
There have been studies that have shown how fluoride may play a further role in the development of children's teeth. In children who consumed the suggested amount of fluoride, the grooves in their teeth, also known as fissures, were much shallower than those found in the teeth of children who did not have fluoride in their diet. Shallower fissures mean that it is less likely that food particles and harmful bacteria will get stuck in the crevices and pits in the teeth that are difficult to clean. This can result in fewer cavities and a healthier mouth overall.
How much fluoride should I be consuming?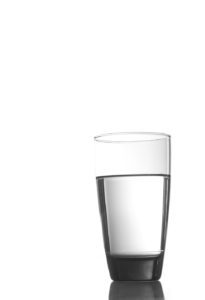 The recommended dietary allowance for fluoride differs depending on your age, gender, and whether or not your drinking water has fluoride in it already. In general, the amount of fluoride an adult female of 14 years of age or older should be consuming each day is 3 milligrams, while adult males of the same age range should be consuming 4 milligrams per day. Children from four to 13 years old should have one to two milligrams, while infants and small children shouldn't consume more than half a milligram.
To compare how much fluoride is in your daily diet, consider that one conservative use of fluoridated toothpaste can contain between one and three milligrams of fluoride, depending on the brand and type of the toothpaste. Keep in mind that the suggested amounts of fluoride above are concerned with how much fluoride should be consumed internally, and that when you use toothpaste you should absolutely not be swallowing it. Therefore, it's a good idea to keep track of how much fluoride is in your diet to ensure that you are meeting but not exceeding the recommended dosages.
How can I make sure I'm getting enough fluoride?
The most effective way to ensure that you are introducing fluoride into your mouth, and one of the most important steps in general oral care, is to brush your teeth twice each day with fluoridated toothpaste. Make sure that when you are brushing, you take the time to go over and around each tooth on all sides and along the gum line to ensure that you aren't leaving any area uncleaned or unprotected.
You can also introduce fluoride into your diet through foods such as taro root, yams, milk, eggs, cassava, red meats, and fish, especially if it's canned. All of these foods contain less than 0.1 milligram of fluoride in them per serving.
Having a regular dental checkup every six months is also extremely important, not just because your mouth will be professionally cleaned, but also because you should receive a concentrated fluoride treatment each time. The treatment may come in the form of a flavoured foam or gel that is applied using dental trays or it may just be a rinse.
However it is given, the effects of professional fluoride treatments last much longer than those of at-home products or through dietary consumption. Professional treatments are especially important for those who are more susceptible to tooth rot or cavities as they boost the tooth enamel strength and make sure that every surface of each tooth is reached.
What if I'm still unsure about fluoride?
If you want to learn more about how fluoride can help to protect your teeth or if you're unsure about how much you really need to have in your diet, make an appointment with your dentist to discuss it. The dental professionals who take care of your oral health know your dental habits and specific needs better than anyone else, and therefore can give you advice that is tailor made for you.
If you are looking for a dentist, check out 123Dentist.com to find a leading dental professional that suits your needs.